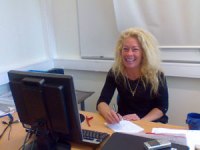 Skogsgläntans Häst & Stuga
Address: Norra Sturupsvägen 380-66,
230 41 Klågerup
Phone: +46735776088
Email: info@hastochstuga.se
From road 108
> Drive towards Sturup Airport on Norra Sturupsvägen
> Drive 3,8 km.
> Turn right when you see a mailbox with the numbers 380-66 on it.
> Drive through the gate and start driving up the right road (There will be a sign saying
that it is forbidden to drive up the road by car but it does not apply if you drive up and
stop by the houses).
> Drive up to the cottages that are located to the right by the house.